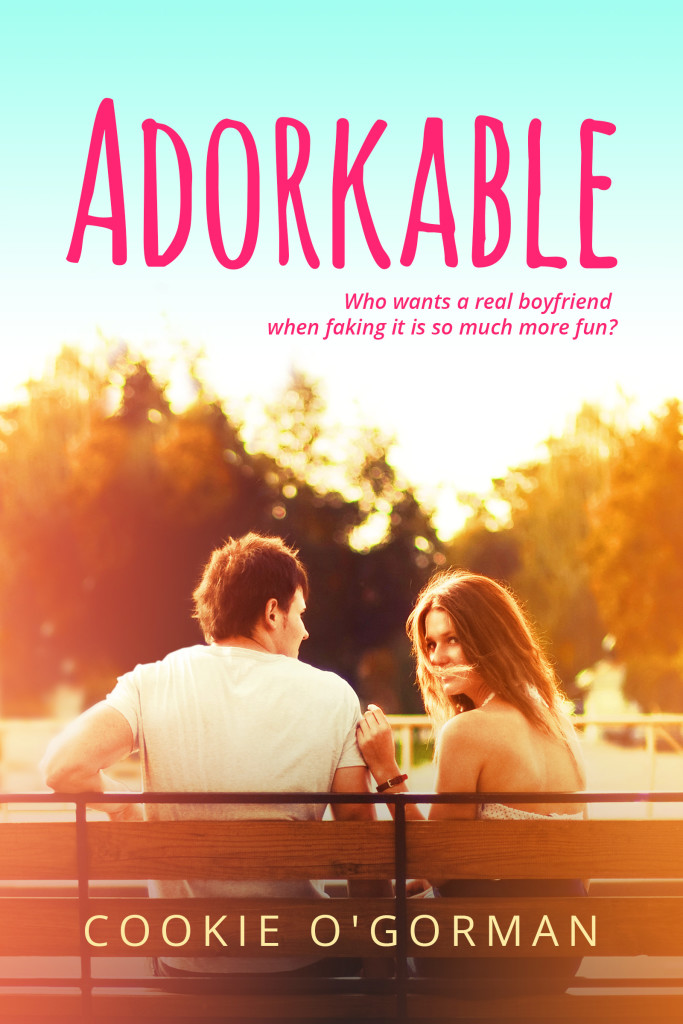 It's here, it's here, it's finally here!
Today is the day that ADORKABLE will be released into the big wide world.  My little book set out into the wild.  I hope it flies so high and that Sally and Becks and Hooker and Ash find a place in readers' hearts.  This debut has been a long time coming, and I'm so glad it's finally here and that March 31st can now be a good day.
Thank you so much to every person who has supported me and this book.  Thank you to each and every reader.  May you live long and prosper.  May the Force be with you.  May the odds be ever in your favor.  And may you wake up tomorrow morning to find your letter from Hogwarts waiting on your doorstep <3.  I solemnly swear that I am up to no good–and that I am diligently working on my next novel :).
If you love YA romance, fake boyfriends, best friends, or geeking out, I'd love it if you would give ADORKABLE a try!  And if you do, please let me know.  I'd love to hear from you!
Happy Reading,
Cookie O'Gorman