Hi there, today I'm revealing the cover for my debut YA romance Adorkable.  I'm so excited because I absolutely LOVE how it turned out.  Stephanie Mooney, the cover designer I worked with, did an amazing job and got the feeling of the book just right.  I found the picture; she worked her magic; and the result was everything I'd hoped for and more.  I'm so happy to finally share it with the world.
Hope you like it, too…
…and…
…without further ado…
…here is the cover…
…for Adorkable :).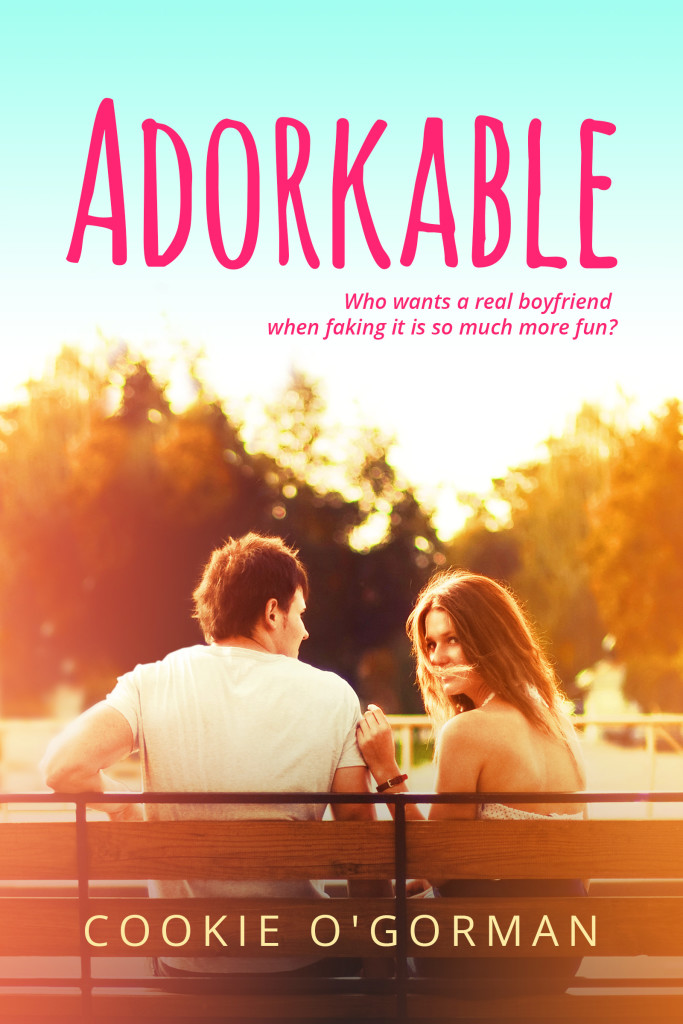 Isn't it just gorgeous?  *sigh*
I love the fonts, the colors, how the models are positioned, the bench, the placement of my name and the tagline.  Here's the link if you'd like to add ADORKABLE on Goodreads :).

Happy reading,
Cookie O'Gorman