Hi everyone!  It's time for the cover reveal of my YA romance NINJA GIRL :).  It was so much fun to create, and I'm thrilled with how it turned out.  Seriously, I love it!!!  I worked with Stephanie Mooney again, and she did a fantastic job!  Ahhh, I can't wait to finally share it!
Okay, deep breath…and thank you for being patient while I breathe lol.
Here is…
…your first look…
…at the cover…
…for NINJA GIRL :).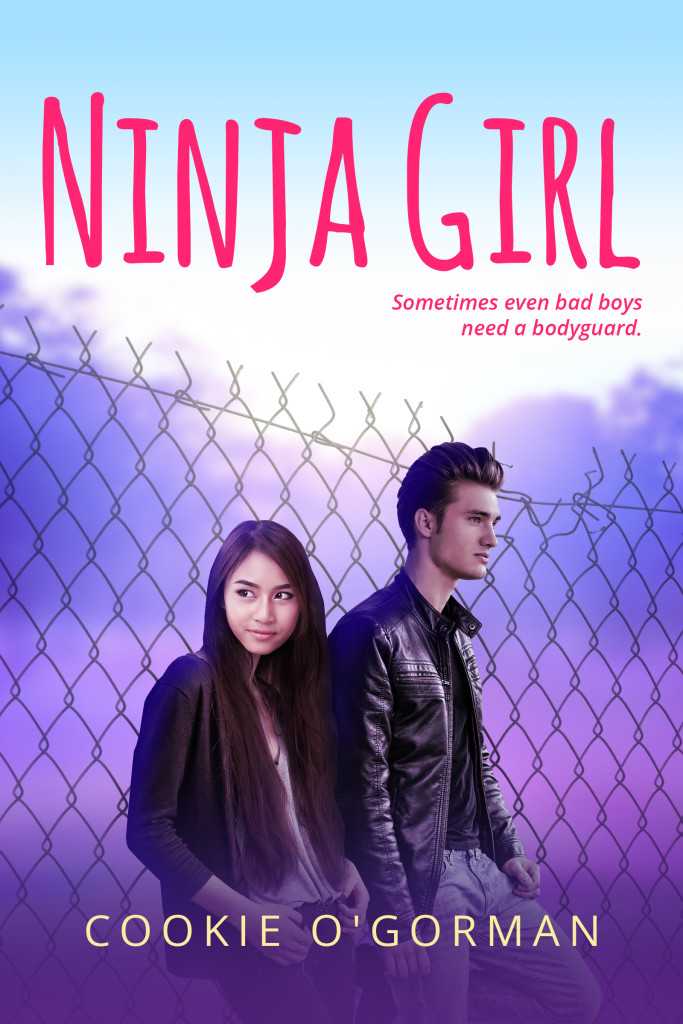 Gah…just…doesn't it make your eyes smile?
The colors, the fence, the too-cool-for-school "lean" the models have going on ;).  One of my most favorite parts is how it relates to ADORKABLE but still has its own vibe.  They'd look great side by side…sigh.  Here's the link if you'd like to add NINJA GIRL on Goodreads <3.

Happy reading,
Cookie O'Gorman