Just a reminder: The NINJA GIRL paperback will be released on Thursday, December 14, 2017!!!
That's this week, you guys, in just 2 days–or 1 depending on when you read this post.
Also…I knew it would look awesome on my shelf.  Le sigh <3 <3 <3.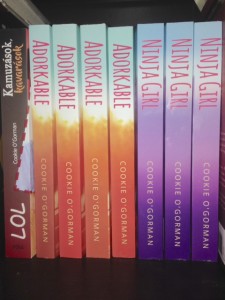 Of course, Mr. Potter approves ;).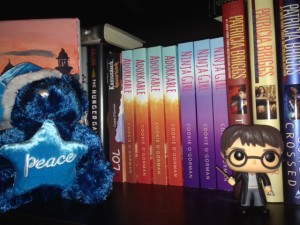 I hope you are all well and that your shelves are gorgeous and overflowing with amazing books!
Happy reading,
Cookie O'Gorman
P.S. Oh my goodness, I really can't believe NINJA GIRL is coming out in paperback this Thursday!!!!!  So, so excited!