Book baby #2 (aka NINJA GIRL) has officially been out a week!  Woohoo!!
And it has been quite a time let me tell you :).
Someone left NINJA GIRL's first review–its first 5-star review–on Amazon very quickly after the book was released.  If you are the sweet soul who wrote it, I just want to say: Thank you sooooo much!  You have no idea how excited, relieved and thankful I was to see that :).
My mom got me my favorite cupcake to celebrate the book's release.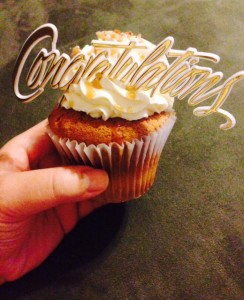 And because she is wonderful, she also got me a cookie (no picture, but it was yummy ;)).  Then later, this happened…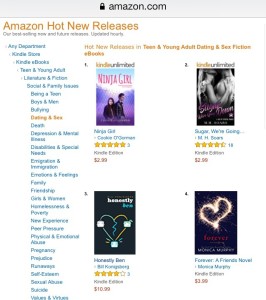 NINJA GIRL was a #1 Hot New Release on Amazon!  Oh yeah, and this happened…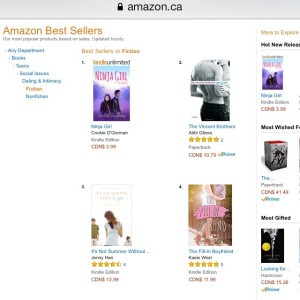 NINJA GIRL hit #1 in Canada on Amazon in its category!!!  My jaw literally dropped when I saw this, and I thought, "Canada, you are awesome."
Also, in the U.S., NINJA GIRL was #2…right next to ADORKABLE,which celebrated turning 1-year-old at #1 on Amazon!  Ah, I love my book babies <3 <3 <3.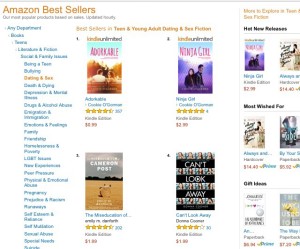 Needless to say, book-wise, it was a very good week, and I am so very thankful to everyone who made this possible <3.  Your support, your kind comments, reviews, ratings and recommendations to friends mean everything.
Thank you for reading my books–and YAY!  I can now say "books" plural lol.  NINJA GIRL is out there, you guys!  If you haven't already, I hope you'll give it a try :).
Happy reading,
Cookie O'Gorman