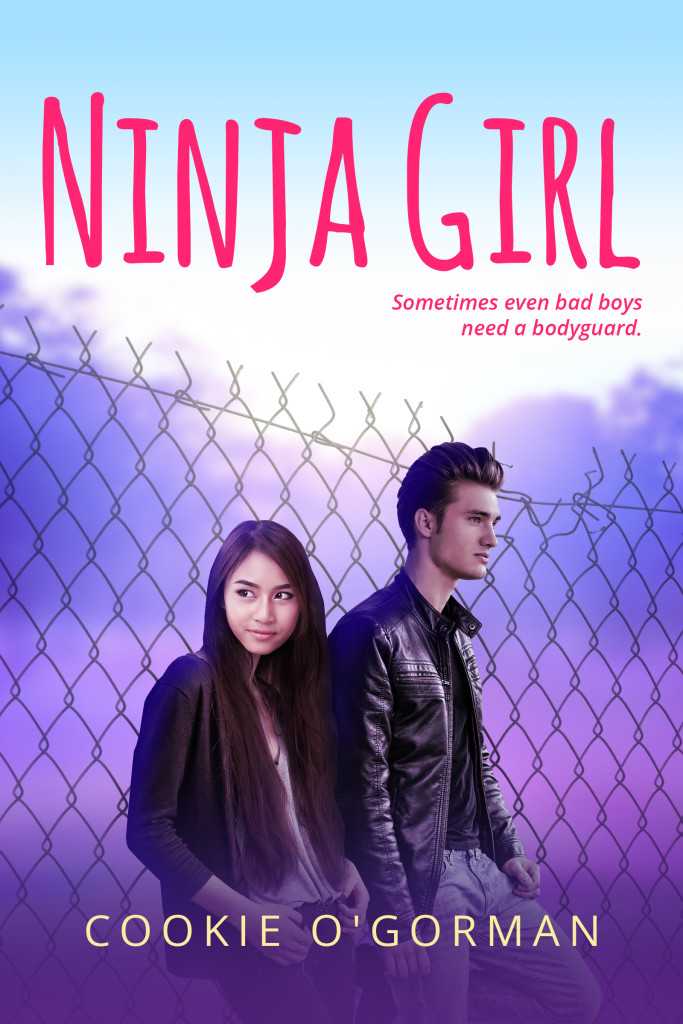 So today is the big day!  It's release day for my second book baby, and for some reason, I just want to throw confetti, hand out cookies and say, "It's a girl!" 🙂
Ahh, I really can't believe it.
May the Force, Bruce Lee and Taylor Swift be with you, little book!
NINJA GIRL is finally out there.  Bookworms everywhere can read Ash and Snow's story.  Oh, and I hope they do and love it!  I hope readers find a kindred spirit in tomboy/awkward/still-totally-kickass Snow.  I hope they fall hard and swoon even harder for Ash (like I did <3).  I hope everyone will embrace the girl power, the diversity, the kickassery and, of course, the laughs and the romance.
If this sounds good to you, I would love it if you would give NINJA GIRL a chance :).
Thank you so much to everyone who supported my first book–and thank you to those who asked about my next.  I hope you enjoy this second release and that it gives you all the feels.  As always, if you do read the book, please let me know!  Hearing from readers is truly one of my favorite things <3.
Happy reading (and Happy book birthday, NINJA GIRL!),
Cookie O'Gorman